Return to Networking in 2022
By Jenna Kay Fiegl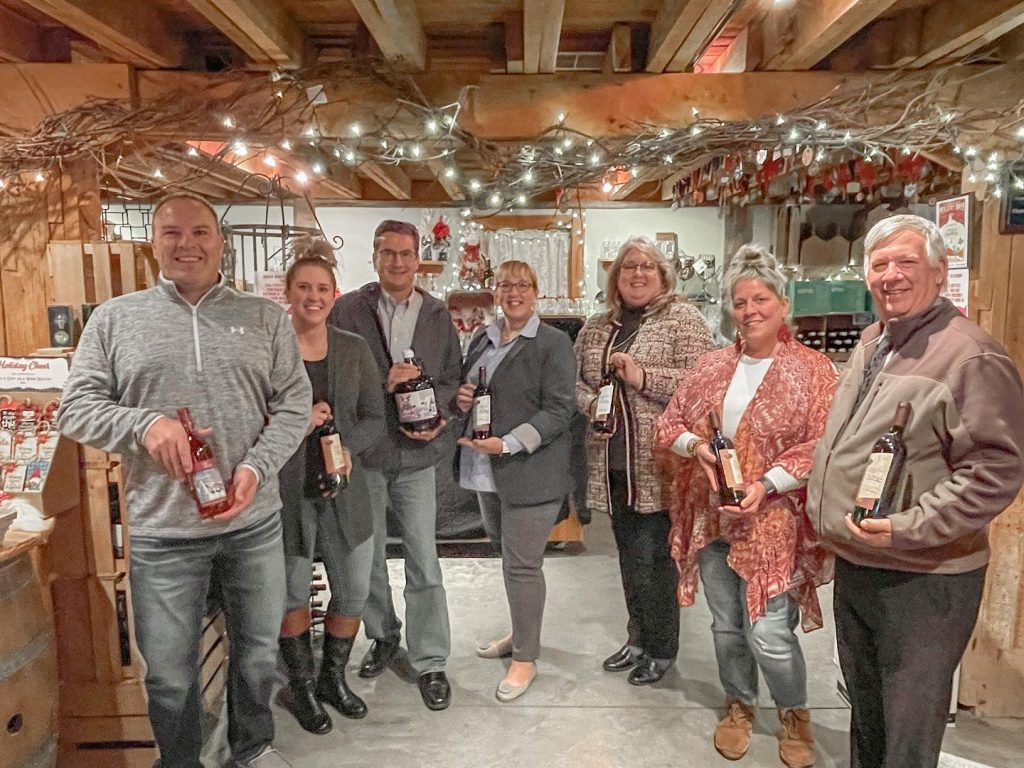 It's a new year full of promise for growth, networking, and the ability to get back into the community. If you've started a new goal such as eating healthy, or joining a gym, way to go! New year's resolutions may look a little different if you're a small business owner. Maybe your goal is to gain new customers, do more community networking, or maybe it's just to maintain the success you've been having!  
One thing 2022 is going to offer to everyone is the opportunity to return to in person meetings. Whether that look like a two person coffee meeting, or a 250 person networking event – we are here to give you some tips to make getting back into the practice of networking a little easier on you!  
ONE: A smile is the most welcoming thing you can offer! 
You only get one first impression. Make sure people are feeling invited to network with you by offering them a smile upon introduction. Body language, facial expressions, and expressing verbal interest in your conversation will help you reap rewards from networking. 
TWO: Ask open ended questions 
Asking yes or no questions is the easiest way to lose traction in a networking conversation. Asking questions that include who, what, why, where, and when will lead to more interesting and engaging conversation that might lead to new business opportunities for you! 
THREE: Friends first, business contacts second 
At a networking event, be sure to go into every conversation as if you're meeting a new friend. Friends are more apt to make a connection, and do business with a friend, not a contact.  
FOUR: Be a connection! 
Listen to what your new friends are saying. If you hear an opportunity within the conversation to connect them with someone who could help them in anyway, be sure to make that connection! This will help you to be memorable and will hopefully help you with new connections in the future. 
FIVE: Understanding and matching energy 
When you begin a conversation with someone you just met, pay attention to the energy they are portraying. Are they an introverted person who is uncomfortable? Are you an outgoing extrovert that holds nothing back? Match their energy by bringing yourself to an approachable level to make them feel comfortable or vice versa. An even playing field is easier to navigate than a rocky terrain!  
SIX: Share YOUR story 
Why are you in the industry that you're in? Where did you gain your education? Where do you see yourself in five years? These are all open-ended questions that you can ask who you're chatting with and hopefully find common ground or more opportunities to expand upon the conversation. 
SEVEN: Exchange contact Information 
Don't forget to bring your business cards! A business card is a quick and easy way for someone you've met networking to contact you again. No business cards? There are a TON of online resources for you to order them. If you don't have business cards, be sure to provide your LinkedIn handle, telephone number, or email address for them to be able to find you! 
Getting back into "normal life" can be scary, we know. We hope these tips for reentering the networking world will help you feel more comfortable and get back into the routine of making new connections. We wish you and your business a healthy, profitable, and engaging year in 2022. For more information on events with the Troy Area Chamber of Commerce, please visit our website at www.troyohiochamber.com