Leadership Troy is a network of individuals working to learn from the past, strengthen the present and shape the future. The over-reaching goal of Leadership Troy is to encourage, educate and stimulate individuals to become familiar with and interested and engaged in all aspects of life in Troy and Miami County.
The personal and professional development program day topics include:
Leadership Skills & Critical Skills
Historical view of Troy
Criminal Justice System & Law Enforcement
City and County Government
Health Issues and Service
Communications and the Media
Meeting Human Service Needs
Education
Planning and Economic Development
Leadership Troy has over 600 alumni and 37 years of developing leaders who have made a substantial contribution to their communities.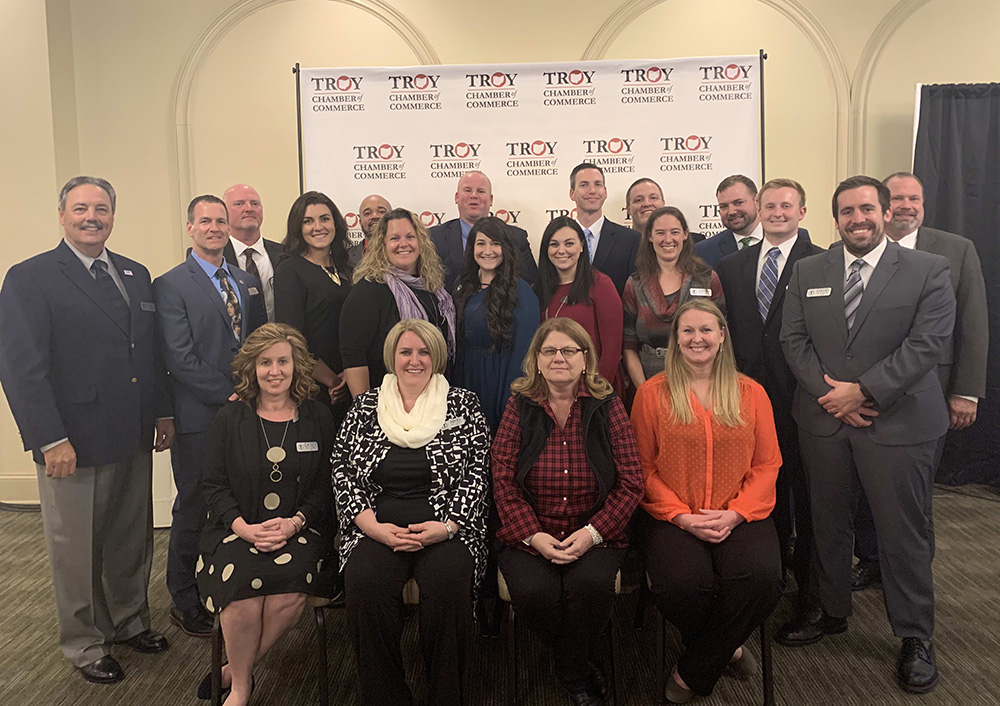 Leadership Troy is a community educational program created to increase the quality and quantity of men and women capable of accepting leadership roles in varied community organizations.
Thank you for your interest in Leadership Troy.
Applications for the 2022 Class of Leadership Troy will be available soon. 
Program Fee is $520.00.
Financial Assistance is available.
Leadership Troy In Action