Welcome to our new Board members serving a two-year term ending in December 2022.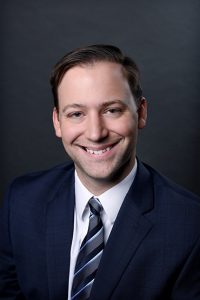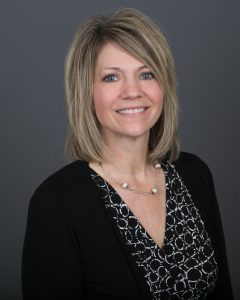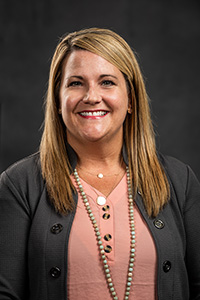 Mike Scarpelli is an attorney with Dungan & LeFevre, working in the firm's Litigation Department. In this role, Mike assists individuals and businesses in navigating the civil litigation process, including disputes related to contracts, employment issues, construction, and personal injury. In addition, Mike assists individuals charged with criminal offenses. Prior to joining Dungan & LeFevre, Mike served as an Assistant Prosecuting Attorney at the Montgomery County Prosecutor's Office in Dayton. Mike has also previously served as a law clerk to a federal judge. Mike is a graduate of the Ohio State University and the University of Cincinnati College of Law.
Mike is a member of the Miami County Bar Association, Dayton Bar Association, and Ohio State Bar Association.
Mike and his wife, Ashley, are the proud parents of two young sons.
Trish Wackler is currently the Chief Nursing Officer at Upper Valley Medical Center (UVMC) and has been with the Premier Health organization for the majority of her 30+ year nursing career. As the senior nursing leader at UVMC, she sets the direction and vision for nursing and rehabilitation services. She graduated with her Bachelor's degree in Nursing from Capital University and with her Masters in Nursing and Masters in Healthcare Administration from University of Phoenix. Trish's career has been focused on developing others and to lead the way in creating the best patient and employee experience possible. Trish is a long-time resident of Lewisburg, Ohio where she lives with her husband, Shane.
Justin Coby graduated from Ohio Northern University in 2007 with a Doctorate of Pharmacy. Primarily, he has spent his career in the retail pharmacy setting, during this time Justin collected his business experience in managerial roles in the retail pharmacy world, as well as a personal business he ran with his brother for eight years.
In 2012, Justin took the position of Executive Director at Health Partners Free Clinic located in Troy, Ohio. Health Partners is a not-for-profit free clinic that provides access to free quality healthcare for the uninsured and underserved residents of Miami County. Free medical clinics, like Health Partners, have been lifesavers to thousands of people who are unable to access quality healthcare.  In 2019, Health Partners provided 2,800 medical care visits to 926 residents of Miami County. The value of this care to the community is worth over $2.1 million.
Justin is tightly knit into his community beyond his work for the free clinic. He sits on numerous not-for-profit boards throughout the County, and serves as a preceptor for pharmacy students from both Ohio Northern University and Cedarville University.