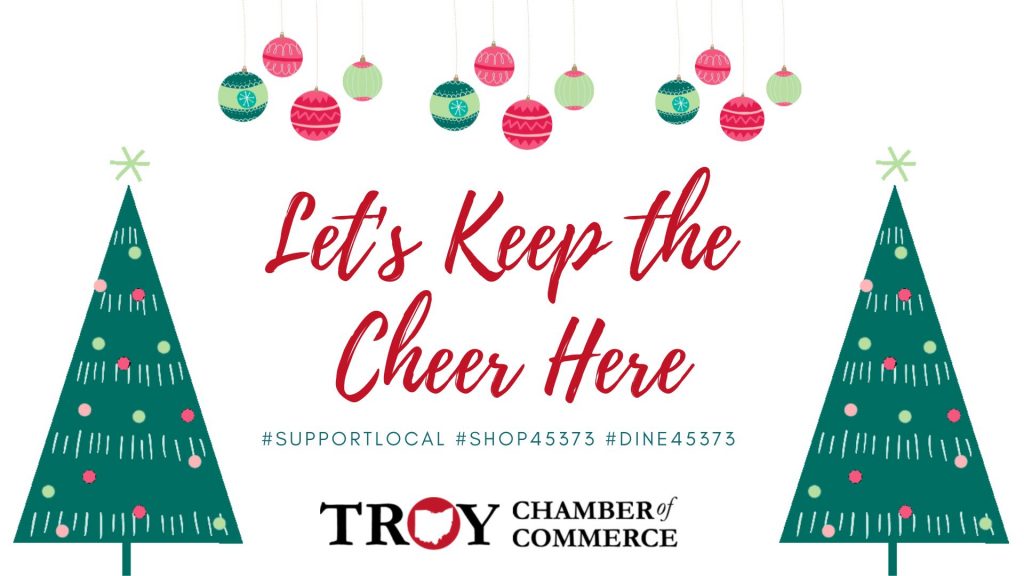 This holiday season plan to Keep the Cheer Here when you shop and dine local.   When you shop, dine and unwind in Troy, sixty-eight cents of each dollar you spend stays in our local economy.
SUPPORT LOCAL, TROY OHIO DIGITAL GIFT CARDS
Buy One, Get One Holiday Promotion
December 1 - December 31 (or while supplies last), purchase a Support Local, Troy Ohio digital gift card and receive a bonus gift card.
Buy $25, get a $10 bonus card
Buy $50, Get a $20 bonus card
Buy $100, Get a $40 bonus card
Bonus gift cards expire 6 months after purchase. 
Shop, Dine, Unwind at these local businesses that are participating our Keep the Cheer Here Promotion.    *Places where you can redeem a Yiftee Local Gift Card.