Annual Auction Donation Form
Donations are now being accepted for our Annual Steak Fry and Auction to be held on Thursday, August 25. Want to donate to the Silent or Live Auction? CLICK HERE to fill out the Donation Form.


EVENTS
Check out all our upcoming events!
FEATURED MEMBER OF THE MONTH
Rooted in Christian values and service to older adults since 1902, Brethren Retirement Community responded to the changing times in 2009 by launching Brethren Home Community Services, a non medical home care company wholly owned and operated by Brethren Retirement Community in Greenville, Ohio. In December 2015 we expanded the non-medical homecare business into Miami County opening an office at 1400 Arthur Road Troy, Ohio.

Our services include hourly companionship, laundry, light housekeeping, shopping & errands, meal preparation, medication reminders, bathing and hygiene assistance and a variety of other tasks to assist our clients with remaining safe and comfortable in their own homes. Our company is insured and fully bonded for the protection and security of our clients and caregivers. Not only do our caregivers receive excellent training and support with oversight from a nurse, they are our employees, not sub-contractors, therefore, they have a vested interest in our company as we do in them. Our phones are continuously monitored and to accommodate busy family schedules, we also schedule initial visits and routine home visits in the evenings and on weekends. It all begins with a phone call, followed by a free, in-home consultation. Phone (937) 552-7103 to learn more about non-medical homecare for you or your loved one.

"Your home….our homecare"


REFERRAL NETWORKING = VALUE ADDED MEMBERSHIP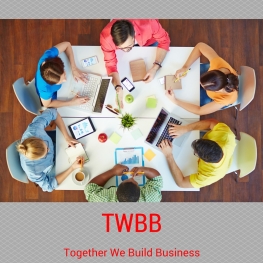 TOGETHER WE BUILD BUSINESS

Together We Build Business Groups offer Chamber members another way to get to know each other, and to grow their businesses by exchanging direct client referrals and leads. Each TWB2 Group will be limited to no more than 25 Chamber members – each one specific to their industry.

By joining TWB2, business professionals have the opportunity to multiply their exposure by educating fellow TWB2 members about their business, then when the occasion presents itself, TWB2 members are able to refer each other.