The New Year brings new opportunities for personal and business connections.  Networking is a great way to build relationships and expand your professional network.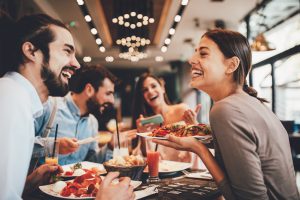 Here are some tips to help you make the most of your networking opportunities:
Prepare for the event: Research the event and the people you'll be meeting, and come up with a few topics of conversation to break the ice.
Connect with people: Come up with a creative introduction, and be sure to follow up with everyone you meet after the event.
Follow up: Keep in touch with the contacts you've made, and send them an email or a message on social media a few days after the event.
Offer value: Offer your contacts something that would be useful to them, such as an article or a connection to a great resource.  Focus on how you can bring value rather than focusing on a potential transaction.
Listen: Don't just talk about yourself; listen to the other person and ask questions.
Stay organized: Keep a list of the contacts you've made and the conversations you've had.
Be yourself: Don't try to be someone you're not, and don't be afraid to share your unique experiences.
We hope these tips help get get your networking off to a good start this year.  And don't forget about the networking opportunities that your Troy Chamber provides.
Find Chamber events here.